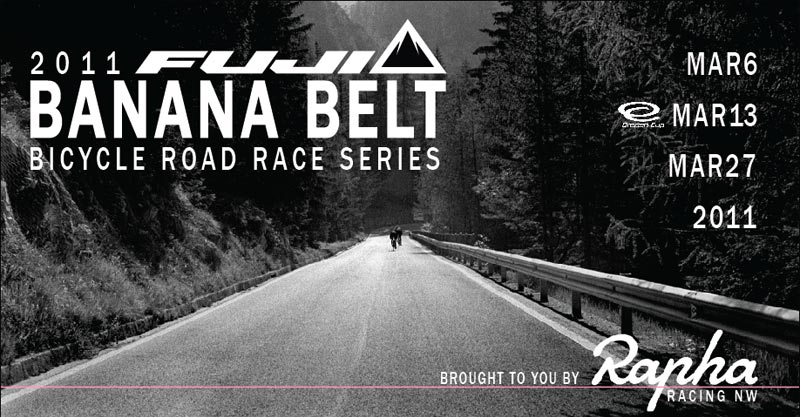 So this weekend is the second race in the Banana Belt series. It will also be the second race of the year for me. You can read how it went in this
post
. Needless to say this course is a little tough for me. But I shall prevail!
I'm looking to just go to the front on every lap and threaten all the little climbers that if they drop me on the hills that I will find them in the parking lot afterwards (Not really. But I wonder if that tactic would work? Hmm. Something for the memory banks. JK).
The really exciting piece of news ( for me ) is that my ((Step) I always hate using that term. These boys are like my son's so I just call them that.) son Brison has decided that he wants to give road racing a try and he's signed up! I'm trying really hard not to be that guy who gets all excited about one of their kids trying out what they love to do. But it's hard.
After a little discussion with
Omer Kem
(My coach and the juniors team coach for
Capitol Velo
.) We decided that putting him in the juniors race would be the best fit. So then I went to work.
I got his
OBRA
licence. I got him signed up with
Capitol Velo
to race under their colors. And of course got him signed up for the juniors race.
I'm pumped! Can you tell?
Anyone who had ridden with Brison before knows he's a strong kid. And he has taken to cycling like a fish to water. He doesn't have a ton of endurance yet (Although I'm sure that will come with time.). But he can already out climb me (Not that that is hard.) and he's a pretty fair sprinter.
Regardless of what happens out there this weekend I'm proud enough to burst my buttons. He's a fantastic kid (Along with his wonderful brother's.). I know he'll do great whatever place he comes in.
So hopefully I'll have a couple good photos from his race to put up here for the race report. Along with a synopsis about both our races. Until then,
Rubber side down,
Big E