This weekend is the first of two days of racing put on by my team
Capitol Velo
for the OBRA road race championships (Just in case the big header wasn't a good enough clue.).
Being part of the board for the team I can tell you that a lot of planning and work went into these races. We are really hoping that they will go off without a hitch (Keep your fingers crossed.).
I will be volunteering for both days. Mostly just trying to keep an eye on the racing action from my rear view mirror (As of this point I'm a lead car for the Cat. 4 men and the 1,2,3 Ladies). If only I had one of those cars that has the third row seat that looks backwards I could charge exorbitant fees to fans to be driven around in the lap of luxury. Kinda like this~

That would be SA-WEET!
But alas, I don't have such a vehicle. So I'll have to settle for getting all the action through the mirror. Maybe I could strap on one (Huh, I said strap on...) of those mirrors that seem to be all the rage with my neon clad brethren.

That does seem like a really awesome look...
I am pretty pumped to see that both the Men's and Women's PRO 1,2 field's get good prize money. The fact that both get the same amounts is also a refreshing change of pace. Hopefully that will bolster both categories numbers and the competition as well.

Prizes
$1000 purse


3 deep for mens Pro 1/2 & Women's Pro 1/2 | 3
1st - $300
2nd - $125
3rd - $75
So to everyone that's racing, good luck! I'll have a full report and hopefully some good pictures to share Monday.
But it is also Famous Friday (I know, you thought I'd forgotten.)! So in an effort to keep this going as long as I have pictures. Here you go!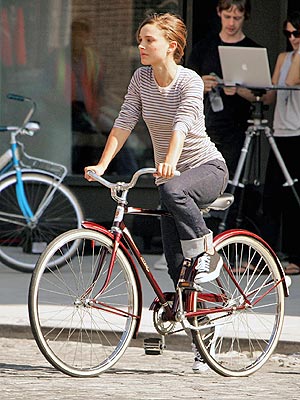 Natalie Portman is always nice.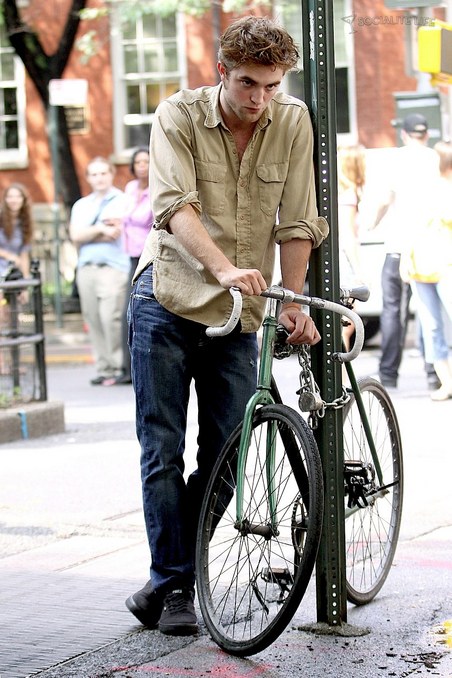 I wonder if he's contemplating biting someone or just through the chain?
Have a great weekend!
Rubber side down (Especially on the Delaney and Parrish Gap corner...),
Big E